Cumulative Total Number of Shipped Machines with LFV Technology Tops 4,500!

Total expected to reach 5,000 by end of 2022
2022.09.21
CITIZEN MACHINERY CO.,LTD.
In September, CITIZEN MACHINERY CO., LTD. (Karuizawa Headquarters: Miyota-machi, Kitasaku-gun, Nagano-ken, President: Keiichi Nakajima) broke through the 4,500 mark for the total number of machines shipped with the LFV (low-frequency vibration cutting) technology that successfully resolves various issues relating to chips that have posed problems in cutting work for many years.
Following the start of sales in 2013, we equipped the long-selling Cincom L20 model of sliding headstock type automatic lathe with LFV technology in 2016, then in 2021 we equipped a turret tool post with LFV technology for the first time on the Miyano ANX42SYY fixed headstock type automatic lathe.The number of models equipped with the technology has increased to 11 at the time of writing, and in September 2022 the cumulative total number of units shipped with the technology exceeded 4,500.And this total is forecasted to hit 5,000 by the end of 2022, as we move into the tenth year since sales of the technology started.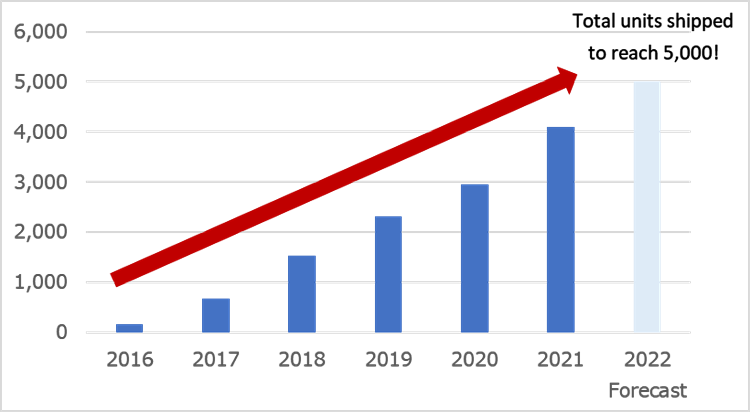 Sales of machines equipped with LFV technology were expanded to Europe and the USA in the fall of 2016, and to Asia in 2017.With the number of customers who want machines equipped with LFV technology increasing worldwide as a result of word-of-mouth recommendations from customers who have actually experienced the advantages of LFV, which we can state as improved productivity (*1) and sustainability factors (*2), and of repeat purchases, the number of units shipped in 2021 was 2.2 times greater than in 2017.
CITIZEN MACHINERY will continue to make contributions to customers' manufacturing as pioneers of LFV technology.
(*1) Decreasing the temporary stoppages of production caused by chips
(*2) Decreasing the CO2 emissions generated in the transportation of waste, since the chips are broken up into smaller pieces than those from conventional cutting and therefore occupy a smaller volume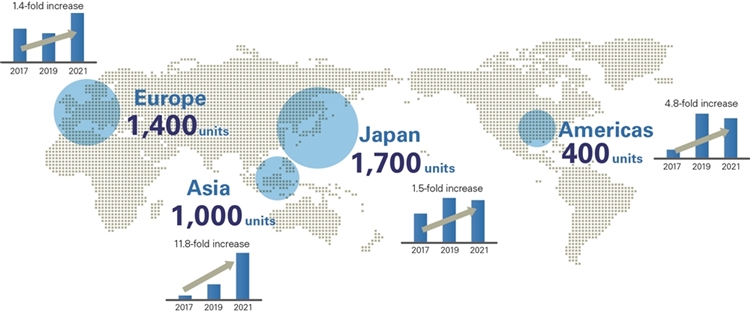 About LFV Technology
- What is LFV technology?
The servo axes are vibrated in the axial direction using a unique control technology whereby cutting is performed while synchronizing this cutting with the rotation of the spindle, and chips are broken up into smaller pieces by providing "air-cutting" time where the tool makes no contact during cutting.
- Effects of LFV technology
(1) Improves the efficiency of small-diameter deep hole machining
(2) Makes it possible to finely break up chips even when turning difficult-to-cut materials, which tends to generate long chips
(3) Prevents scratching of workpiece surfaces
(4) Substantially reduces the volume of chips
(5) Achieves high-precision machining over long periods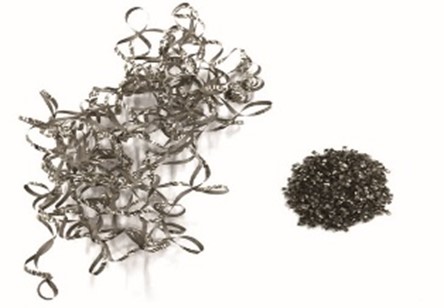 ■ Shape differences of chips of the same weight
 (Material: SUS304)
 Left: Chips generated by conventional cutting
 Right: Chips generated by LFV technology
Wide Range of Machining Possibilities
1. Various Machined Shapes Possible Using 2-axis Interpolation with Vibration
CITIZEN MACHINERY's LFV technology is not just applicable to cutting on a single axis - whether in the horizontal or vertical direction - as it allows two axes to be vibrated and interpolated even during the machining of sections including arcs and slopes (tapers).

Examples from Range of Machined Shapes
2. LFV Modes 1 to 3 Available for Different Machining Issues
The optimum machining method can be selected from 3 modes.
Description of Modes
LFV mode 1
When you want to thoroughly break up chips, with difficult-to-cut materials for example
Method where the number of vibrations per revolution of the workpiece is specified
LFV mode 2
When a surface speed is required, such as when machining thin workpieces or small-diameter deep holes
Method where the amount of workpiece rotation per vibration is specified
LFV mode 3
When you want to break up chips in thread cutting
Method where machining is performed while changing the vibration timing every thread cutting pass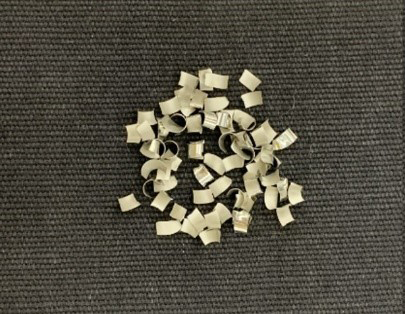 3. Function to Temporarily Stop Vibration during LFV Modes Provided
When programming, vibration can easily be stopped in a particular line where it is not required by inputting ",V0" at the end of that line.This is useful when you want to travel or cut in an LFV mode without vibration, for example during approaches at the rapid traverse rate, or escape movements.
*

"LFV" is a registered trademark of Citizen Watch Co., Ltd.
Contact
Contact Details for Media Inquiries
CITIZEN MACHINERY CO., LTD. Corporate Planning Department

0267-32-5911

(Direct line)
Citizen Watch Co., Ltd. Public & Investor Relations Department

042-466-1232

(Direct line)
Contact Details for Inquiries about Products
CITIZEN MACHINERY CO., LTD. Sales Division

0267-32-5901

(Direct line)